Årets färg 2023 – kraftfull och stärkande
Pantone* har släppt årets färg 2023 och det är PANTONE 18-1750 Viva Magenta. En djärv färg som ger kraft, livslust och som ska hjälpa oss att bygga upp vår inre styrka. Enligt Pantone är Viva Magenta en modig och pulserande färg som främjar ett glädjefullt och optimistiskt firande och är början på en ny berättelse.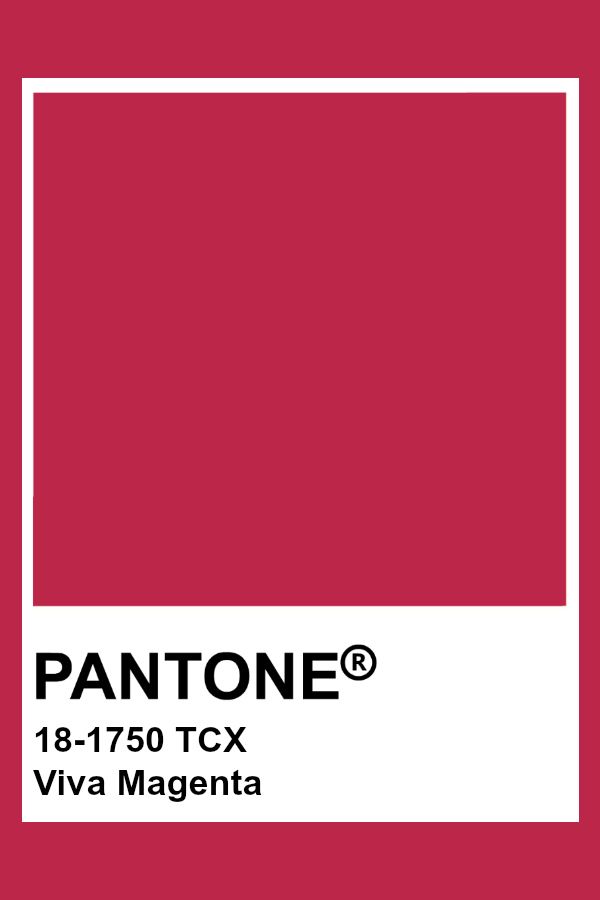 RGB 190 52 85
HEX #BE3455
Pantone 18-1750
Välkommen till #magentaverse
"In this age of technology, we look to draw inspiration from nature and what is real. PANTONE 18-1750 Viva Magenta descends from the red family, and is inspired by the red of cochineal, one of the most precious dyes belonging to the natural dye family as well as one of the strongest and brightest the world has known. Rooted in the primordial, PANTONE 18-1750 Viva Magenta reconnects us to original matter. Invoking the forces of nature, PANTONE 18-1750 Viva Magenta galvanizes our spirit, helping us to build our inner strength.
Leatrice Eiseman, Executive Director, Pantone Color Institute
*Pantone är företaget som står bakom färgsystemet PMS (Pantone Matching System). Ett färgsystem för dekorfärg där varje färg representeras av ett unikt namn och/eller nummer. Varje år väljer de ut en färg som ska representera det kommande året. Och det handlar inte bara om design och färg utan den ska även spegla vad som behövs i den värld vi lever i idag.